The Saddlewood Estates Owners' Association, Inc. is a non-profit corporation in the state of Texas, formed for the purpose of providing management, maintenance, preservation of wildlife, and architectural control of the Saddlewood Estates subdivision. The affairs of the association are managed by a three-member Board of Directors. Each director serves for a three-year term and a new director is elected each year at the association's annual meeting in March.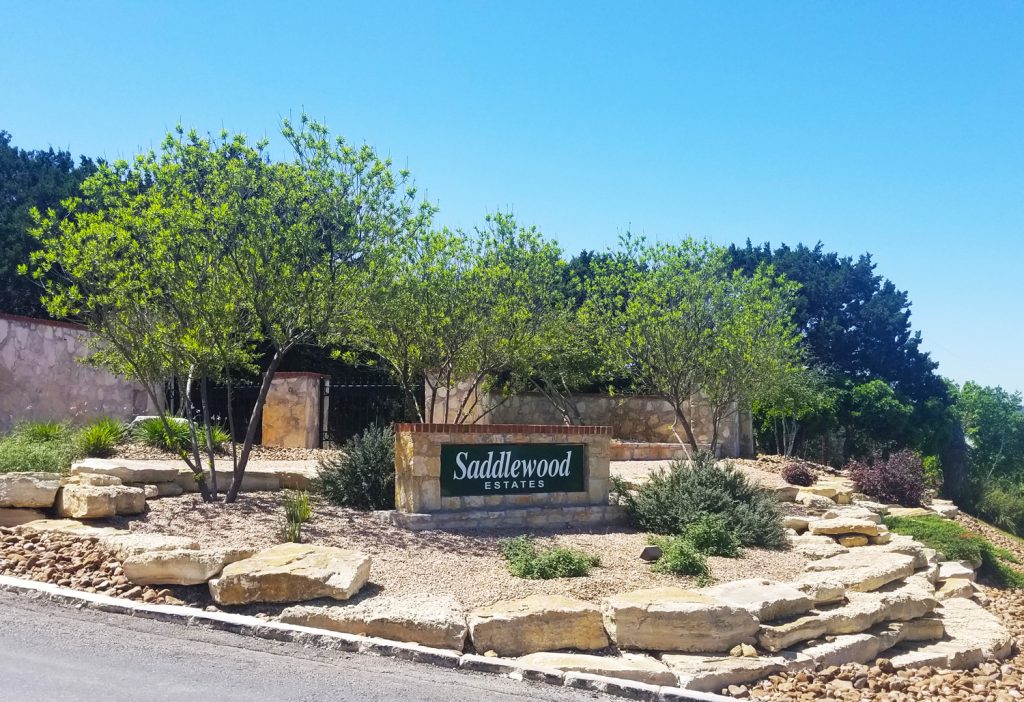 Contact Information
Owners and residents, as well as prospective owners, who need additional information about Saddlewood Estates please use the following contact information:
Email: info@saddlewoodestatespoa.com
Mailing Address: Saddlewood Estates Owners Association
P.O. Box 290901
Kerrville, TX 78029
Management Company (resident HOA dues and ballot questions and resale certificate inquiries)
​Our management company (Kerr Business Services Inc.) primarily provides bookkeeping and financial reporting services. In addition, they coordinate and prepare Resale Certificates for property sales in the community.
Kerr Business Services, Inc. ("KBS")
saddlewood@kerrbsi.com
Committees
In addition, many property owners volunteer to help on one of the committees to assist in the maintenance and management of the community. These committees are:
Architectural Approval Committee (AAC)
Maintains and administers the covenants, conditions and restrictions for Saddlewood residences, which cover the style, set back and size of the homes and landscaping. These restrictions also include topics such as burning of waste, fences, mailboxes and storage of items. Advance approval by the AAC is needed for all construction projects. These restrictions were designed to ensure that Saddlewood remains a desirable community with high property values.
Community Outreach
Supports continued participation in the Adopt-A-Highway program as well as identification of additional ways in which residents can work with and support community groups.
Landscaping
Coordinates planning and project management of landscaping projects and monitors function of irrigation and other electrical systems, completing or contracting for repairs as needed. Inspects and maintains property boundary fence. Organizes holiday decorating of both entrances.
Gates & Electrical
Opens a non-operational gate that is stuck closed. Opens and closes specified gates for high traffic events as directed by the Board of Directors. Maintains the gates to the extent allowed by physical ability, system knowledge, parts availability and tools on hand. Serves as a point of contact with gate maintenance contractors, as authorized in advance by the Board. Researches and recommends to the Board system improvements to enhance gate safety and functionality.
Social
Identifies new homeowners and contacts them to obtain email and telephone information to be included in the roster of owners. Compiles and distributes to new residents emergency contact and other useful information. Plans and carries out social events including the Party@thePark, Garage Crawl and the holiday luncheon. Works with residents to identify and plan new events and to make changes to past events as needed.
Newsletter
Writes and publishes a regular newsletter to all residents to communicate activities and issues of interest to the neighborhood. Determines frequency of publishing and establishes procedures to have articles included.
Nominating
As required by the bylaws, nomination for election to the Board shall be made by this committee. One new director will be elected each year at the annual meeting held in March.
Roads
Addresses the community needs as they relate to roads, ditches, park areas and trails. Assesses and prioritizes required repairs as funds become available.
Wildlife Management
Enforces the covenants and restrictions relating to domestic and wild animals, as well as the "management, maintenance, and preservation of wildlife". Researches and shares valid and useful information about maintaining and supporting native flora and fauna in the neighborhood.